Hello dear community,
In honor of Black History Month, I want to shine a light on Madam C.J. Walker – an African American entrepreneur, philanthropist and activist…AND the first recorded female self-made millionaire in America.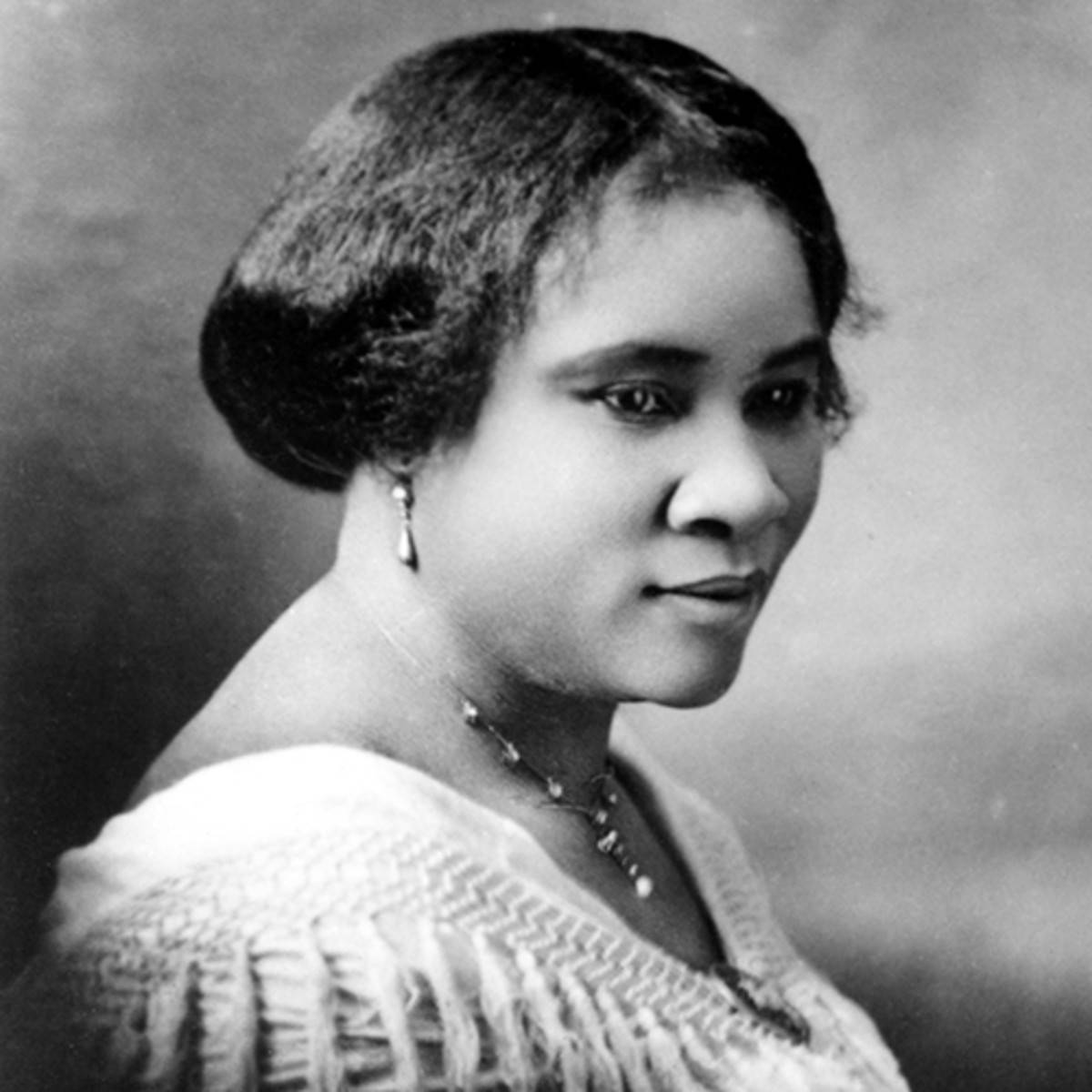 I was introduced to Madam C.J. Walker this past June by Rachel Rodgers – and have since become more aware of her grit, gumption and gripping entrepreneurial story by watching the Netflix limited series, Self Made: Inspired by the Life of Madam C.J.Walker (portrayed by Octavia Spencer). Highly recommended!
Walker started her hair care business with $1.25 in her pocket, and found herself at the end of her life, a millionaire…
Womenshistory.org shares, "an advocate of black women's economic independence, she opened training programs in the 'Walker System' for her national network of licensed sales agents who earned healthy commissions.
Ultimately, Walker employed 40,000 African American women and men in the US, Central America, and the Caribbean. She also founded the National Negro Cosmetics Manufacturers Association in 1917."
She also gave heavily to charity, schools and individuals in need, and just prior to her death revised her will to offer two thirds of future net profits to charity…
What strikes me about Walker is that against all odds, she trusted her gut and mission, and was consistent and persistent in taking the next right action to make her dreams a reality.
She wouldn't take no for an answer, and persevered even when the going got REAL tough to see her vision through.
And when I think about what this entrepreneurial path takes, it's those qualities:
Persistence

Consistency

Perseverance

TRUST
It's definitely not a path for the faint of heart, but through cultivating and leaning into those qualities, an entrepreneurial vision is indeed within reach.
Definitely check her story out. You can read more about Walker's life HERE – it's inspiring and layered to say the least!
Also, I invite you to join me in honoring Black History Month by taking a moment to choose a few intentional actions to devote yourself to this month to make our nation and world at large a more just world for black and brown folx, and a more peaceful place for all.
Some of the additional actions I'm taking this month – meeting with my DEI Coach Desiree Colman, reading My Grandmother's Hands by Resmaa Menakem, donating to the Loveland Foundation and offering additional support to Black Artists.
Together, we can experience the change we want to see in the world by educating ourselves, listening to others, and taking right and aligned action.
Sending you all lots of love and good health, and happy v-day too!