This past weekend we celebrated Mother's Day and hopefully felt deep appreciation for FULL ON Springtime!
And last weekend, on May 5th, was the exact halfway point between the Spring Equinox + Summer Solstice, and is celebrated by many on May 1st through the ancient Gaelic festival of Beltane – welcoming the coming light Summer.
The festival also explores the themes of the Earth's fertility, (if you live near wild turkeys like me right now – you know what I mean!) and our creativity, passion, sensuality, what lights us up, and what makes us feel most creatively self-expressed.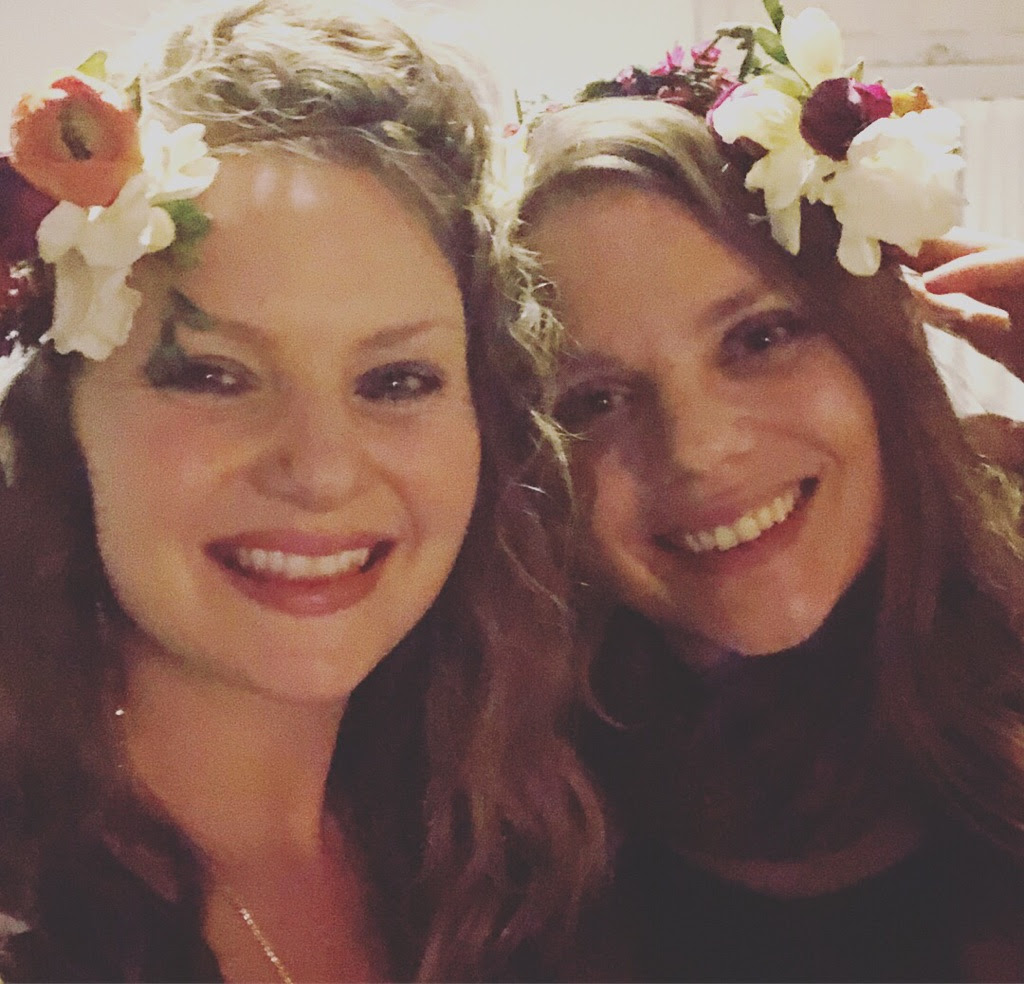 That being said, this is a potent time for Creative Ritual – for taking some intentional time out to journal, build a flower altar, or express yourself creatively. The below suggestions are fun and creative activities to embark on with your mother, your family and friends, the great Mama Earth of all mamas, or with yourself – regardless of if you have children or not, as we all have the capacity to mother ourselves.
Journaling questions to dive into this month:
1. What makes me feel most creatively self-expressed, passionate, alive?
2. What's been getting in the way of engaging in these creative activities?
3. What boundaries do I need to set for myself so that I can prioritize these passions more frequently?
4. How can I begin to weave more of these creative passions into my every day life?
Springtime Ritual Ideas:
Flower Foot Baths: We rocked this ritual during our Solstice Sisterhood Beltane Retreat, and it's super simple to DIY at home. Fill a large bowl with warm water, add flowers, a few drops of essential oils, and some bath salts, close your eyes and meditate while soaking for 10 min. Ahhhhhhh…
Build a Creativity Altar: Gather a few special objects, flowers, candles, artwork, etc, and build a small altar in honor of the answers to your journaling questions – and to act as your anchor to engage in those activities more frequently.
Make Flower Crowns: I did this with my girlfriends for my bday party last month, and in Soulstice Sisterhood last year, and is SO MUCH FUN. Here's an easy DIY tutorial for you to dive into. <3
You can also play with dancing, singing, cooking, gardening, making art – the creative and playful activities we did as kids that many of us have stifled as adults. This time of year is about reclaiming those things – what brings us pleasure, joy and what lights us up during this fertile in between season. 
And I had one more reason to celebrate this past weekend – because my sweet mama is actually moving here to Petaluma in a couple of weeks! She's just found a sweet little cottage with a DIY studio space, so be on the look out for some mother/daughter creative painting parties and retreats in the near future…exciting times for sure. :)
Alright beautiful people, I hope you enjoy these ritual ideas…keep me posted on how they go for you and sending so much love your way!