Hello dear community. It's a big week.
Impeachment procedures, MLK day, the inauguration…on top of this continued, unprecedented pandemic.
It's A LOT to process, and I hope you are doing as well as can be given the current vulnerable state of the US, and our world at large.
My heart goes out to you all, and I'm right there with you…
And can feel tough to know what to do or how to approach times like these.
Here are a few thoughts on how you can navigate these choppy waters:
1. Take good care of you and create space.
While it's important to keep informed and in the know of what's happening in the world, I believe it's just as vital to tend to our emotional and physical bodies through sacred self-care.
This is about approaching our business and leadership from a more feminine forward space so that we can serve with ground and sustainability for many years to come.
During big weeks like these, create more space than normal to just BE with what's happening in the world, and for your ritualized self-care routines.
This is about taking care of your own wellbeing so that you can serve your community with steady energy, no matter what's shaking up and going down.
2. Set strong boundaries.
Our current technological devices make it so simple for us to go down the dark rabbit hole of constant tuning in/checking in…
And it's easy to get swept up by the gamut of information and heinous news coming in on a daily basis.
That being said, I believe that boundary-setting practices are also KEY to long-term, sustainable leadership.
Set timers/timeframes for yourself of when you'll tune into the news/social media and when you'll tune out so that you can reset and restore your reserves.
3. Commit and recommit again to your antiracist action plan and practices.
In order to truly have a socially impactful business model, we need to commit and recommit again to our antiracism work.
This work is not a one and done scenario, and it's imperative that we approach it long-term, marathon style.
Continue to check your privilege and do the deep antiracism work that you're committing to so that you can hold more equitable, safe and nourishing spaces for all of the clients and community you serve.
CLICK HERE for a list of suggested actions to take.
Trust the process, hold your vision and lead with love.
While it's crucial to our growth to acknowledge the depths of what's unfolding in the world, I believe it's possible to continue to hold the vision of the change that we want to see, alongside the chaos – and necessary for that change to occur.
My vision is a world where our world leaders exude kindness, compassion and empathy for all sentient beings (just like the late great MLK) – and this goes not only for world leaders, but also, the impactful, entrepreneurial change-makers of the world.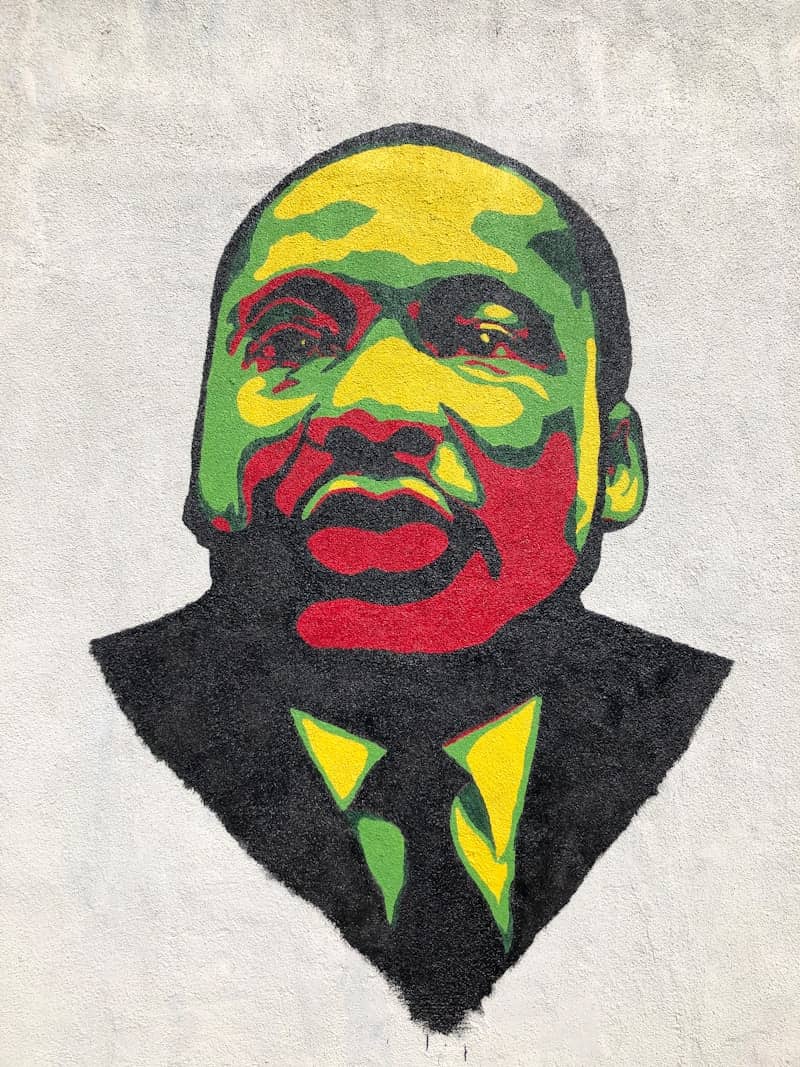 This brings me to one the core mindsets featured in my ebook, 11 Core Mindsets of an Uninhibited Business Queen…
An Uninhibited QUEEN leads with a graceful combination of warmth & compassion, and grounding strength.
She leads without ego – with LOVE at the forefront of her business and her cause.
An Uninhibited Queen is committed to not letting her fear, shame, guilt or doubt define her or stop her from vulnerably putting herself out there, and doing the good work that she's being called to do in the world.
She approaches her leadership mindfully and compassionately, and truly wants what's best for the world at large.
May we all approach our leadership mindfully and compassionately, and take the action needed to do what's best for Mama Earth and all sentient beings on this planet.
Also, HERE'S A SONG to inspire you to continue to keep the faith, and lead with love. <3
All right dear ones, that's all for now. Take good care of you and your families this week – create the space to tend to your emotions and needs, and do your best to trust the process.
With love always,